Make a saving on your domestic hot water costs with Heat Pump Water Heater. Don't waste your fresh air; use it to help heat your hot water.
Most home and business owners have been concerned the costs of providing hot water. Generally their monthly power account bears testimony to the high percentage of electricity required to fuel their hot water requirements.
Hot Water Heat Pump has been specifically designed to provide a low energy hot water supply. Using a dedicated Domestic Hot Water Heat Pump system will release significant savings to the homeowner, in fact up to 30% can be shaved from your monthly account.
Hot water heating in residential home for bath shower, kitchen washing.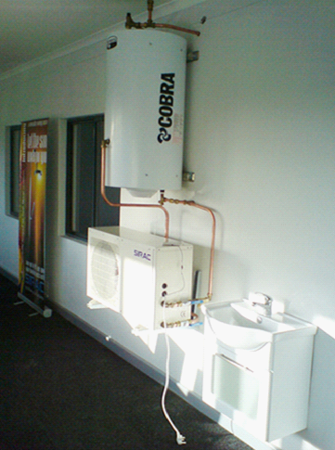 Sketch Drawing for residential hot water heating: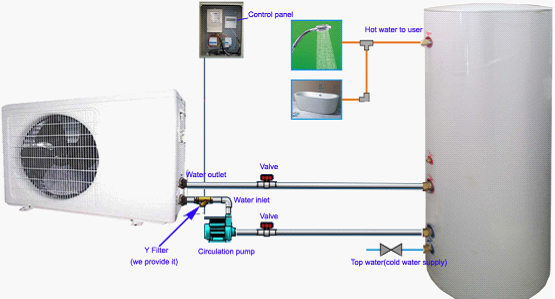 Hot water heating in industrial and commercial premises (hotels, schools, hospitals and factory dormitories) for washing.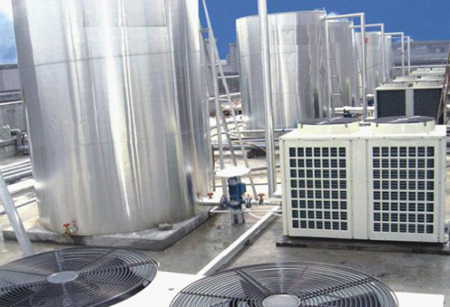 Sketch Drawing for industrial hot water heating: