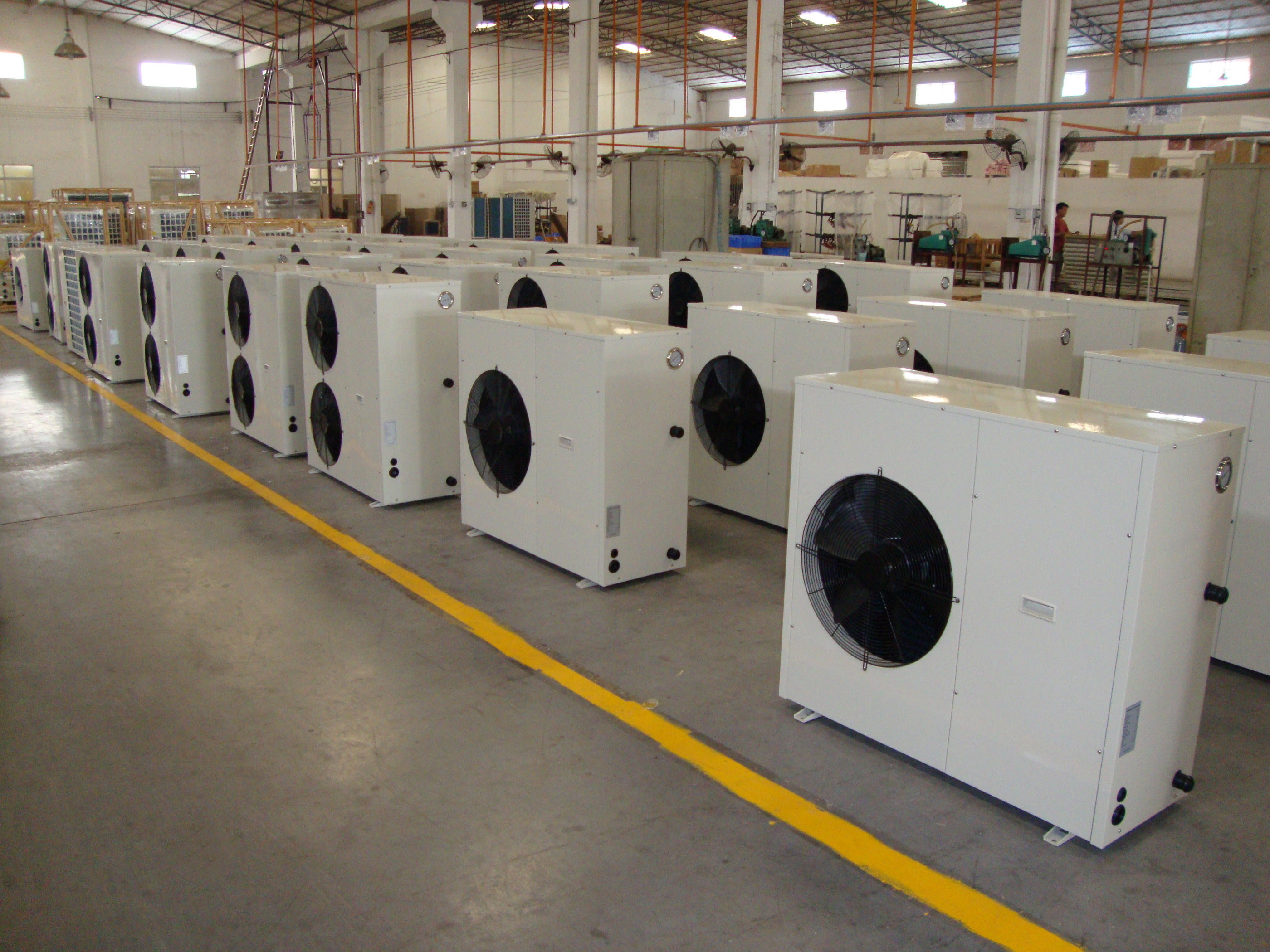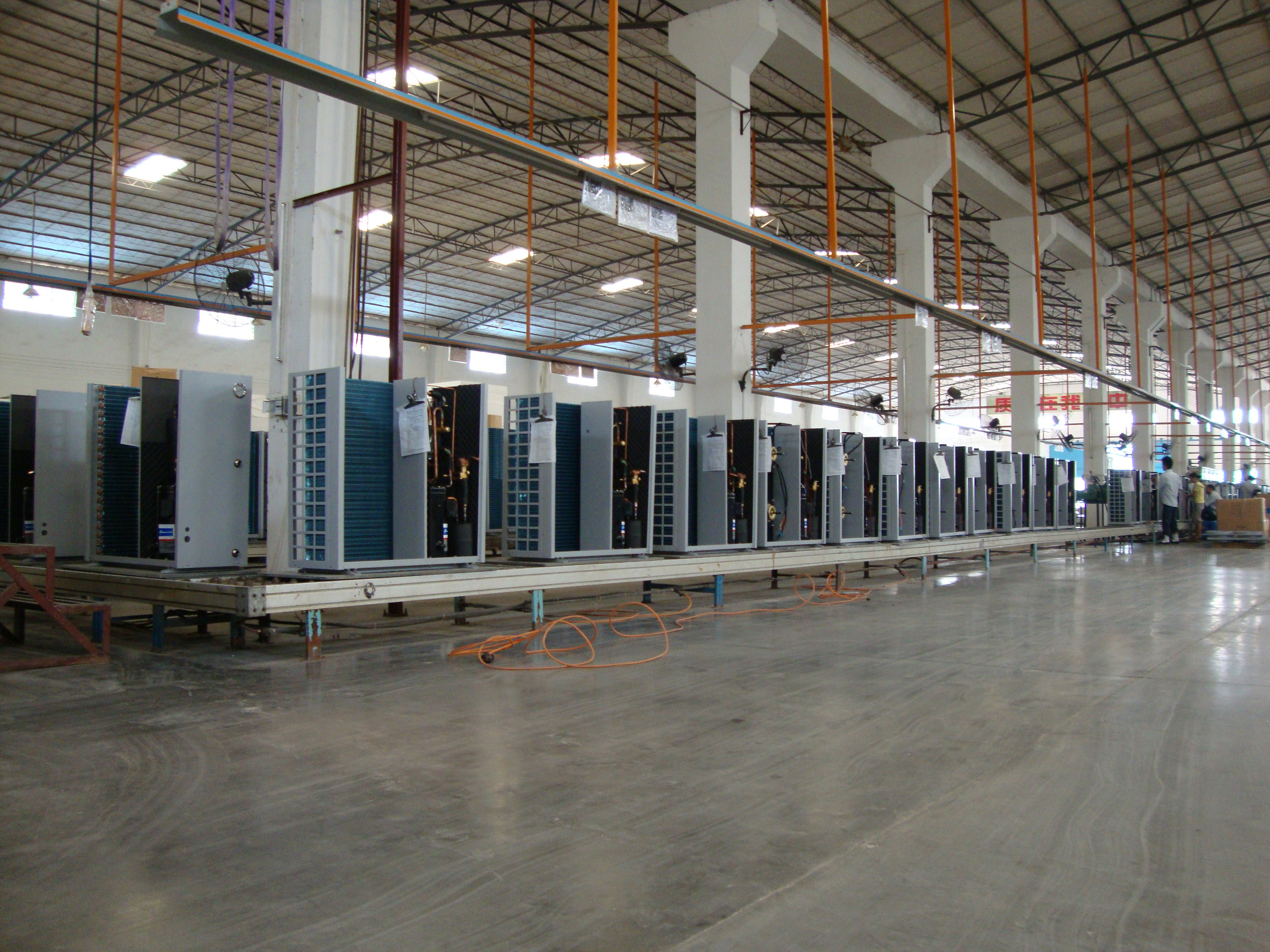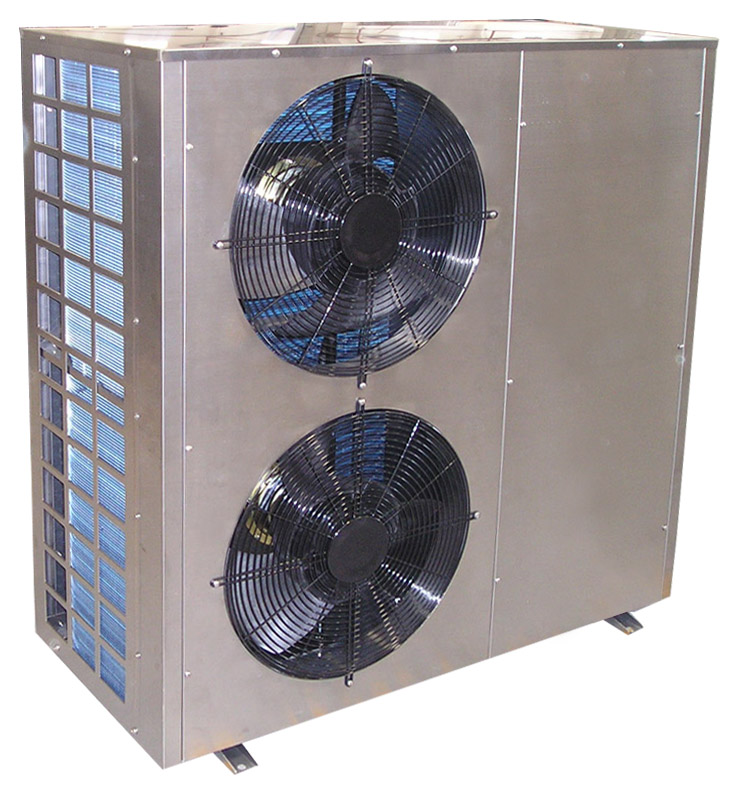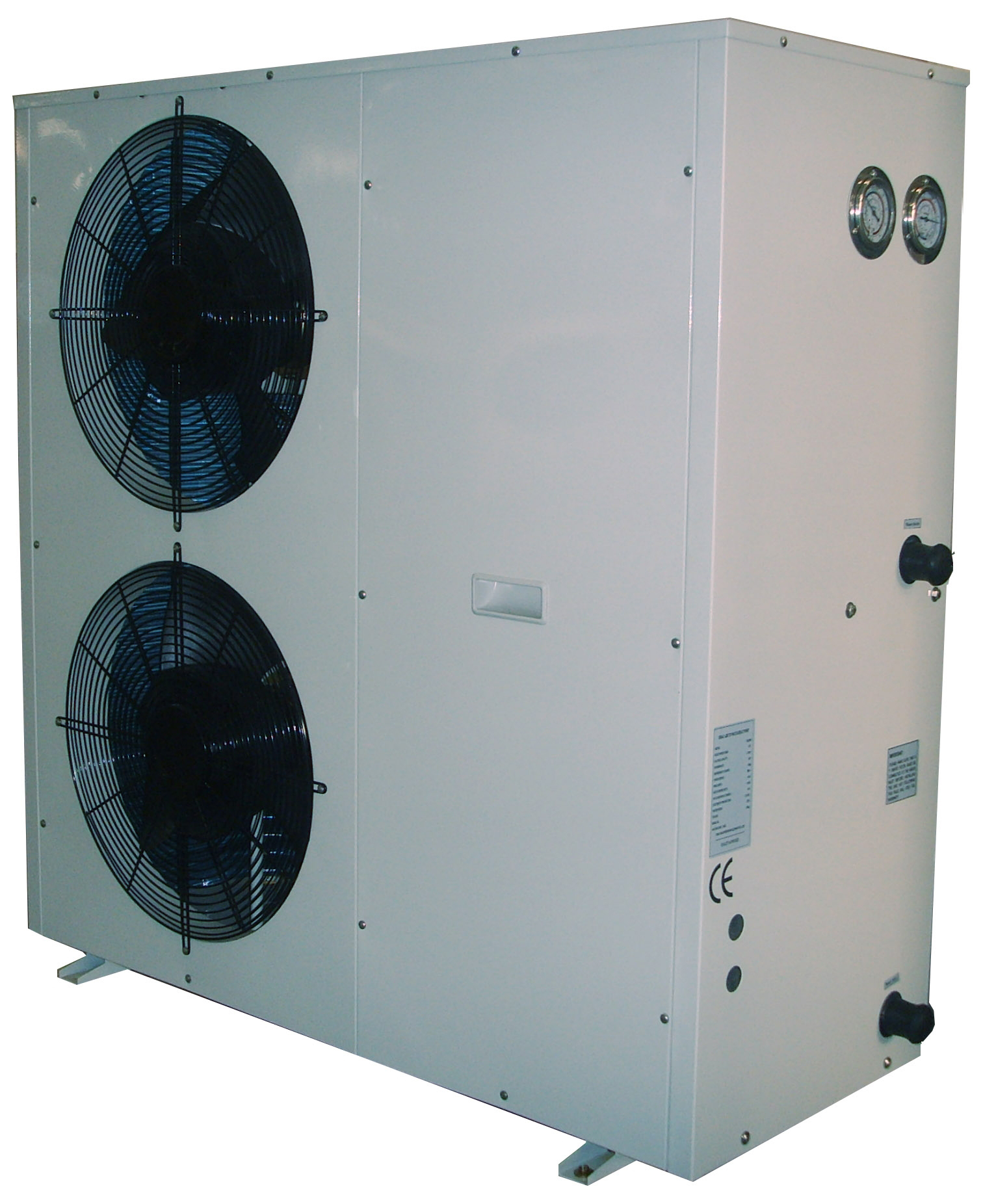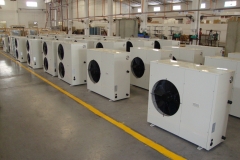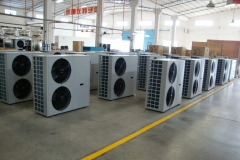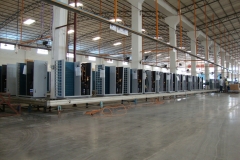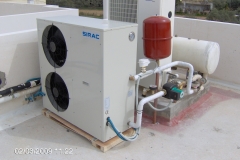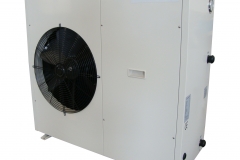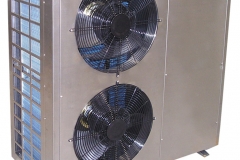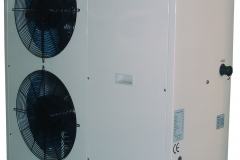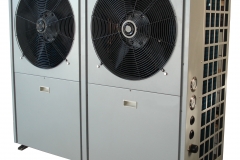 Air to Water Heat Pump transfers the energy of the outdoor air into heat and creates a comfortable temperature in the house. In the meantime the heat can be used to supply domestic hot water. More and more people have realized that they are easier to install than geothermal heat pumps and more suitable for a wide variety of properties from flats to detached houses.
Features of SIRAC air to water heat pump:
Designed specially for house heating of European market.
With extra large heat exchangers to achieve maximum efficiency in chilling winter.
Uses environment friendly refrigerant R404A and Copeland scroll compressor.
LCD display control panel.
Automatic unit on/off timer clock.
Self diagnosis function and over 20 kinds of system protection.
Weather compensation function enables unit to increase water temperature automatically when the ambient temperature is lower and more heat is needed.
Isolated compressor and refrigerant compartment, with compressor jacket and additional sound absorption material, reduce noise to minimum.
Power coated galvanized steel cabinet. 304 stainless steel cabinet optional.
Technical Specifications
air to water HP Model
LSQ03RC
LSQ04RC
LSQ05RC
LSQ06RC
LSQ10RC
Outlet Water Rated Temp.(℃)
35
Outlet Water Max. Temp(℃)
58
A7/W35 EN14511
Heating Capacity (KW)
10.3
11.9
16.5
18
32
COP
4.2
4.4
4.1
4
3.9
A2/W35 EN14511
Heating Capacity (KW)
8.1
10.3
13.6
15.8
25.5
COP
3.4
3.9
3.5
3.6
3.4
Power Supply
230V/1HP/50HZ(380V/3PH/50HZ)
380V/3PH/50HZ
Compressor Qty
1
1
1
1
2
Compressor Style
Copeland Scroll
Fan Motor Speed
Two
Refrigerant Type
R404A
Refrigerant Charge(kg)
1.8
2.3
3.2
4
6.4
Condenser
316 Stainless Steel Brazed Plated Heat Exchanger
Water Flow Rate (m3/h)
1.4
1.8
2.3
2.7
4.7
Flow restriction
Alco Thermal Expansion Valve
Pipe size (inch)
1″
1.25''
Dimensions (mm) L*W*H
1080*470*760
1130*500*1050
1500*700*1350
Ambient Air Range
-20℃-35℃
Noise dB(A)
52
53
55
55
58
Air Discharge
Horizontal
Weight (kg)
115
130
180
200
280
Advantages of SIRAC heat pumps:
High quality famous brand components in SIRAC Heat Pumps:
Dozens system protections to ensure safe operation and long lifespan.SIRAC air to water heat pump comes with insufficient water flow protection, high/low pressure protection, phase sequence protection, overload protection, anti freeze protection, discharge gas over-temperature protection, automatic defrost function and parameter setting function. These protections and functions enable the heat pumps to operate safely and reliably.The units also have power down memory function. Once the units have been installed, human attendance is almost unnecessary.
Compare with geothermal heat pumps:Many have heard of geothermal heat pumps and the high efficiency levels they can offer but few have realised that air to water heat pumps can also offer significantly higher levels of efficiency when compared to traditional methods of heating our homes.Air to water heat pumps are much easier to install than geothermal heat pumps so they are more suitable for a wide variety of properties from flats to detached houses.

With extra large evaporator and condenser, R404A refrigerant and optimized Copeland scroll compressor, Sirac heat pump can work efficiently all year round even if the outdoor temperature should drop to -25oC.

The Sirac air source heat pump harvests renewable, low grade energy from the outdoor air and upgrades this into useful heat to supply a home with hot water and heating. For every 1kw of electricity fed into Sirac, you will get at least 3kW of heating energy.